What is Flicker in LED Lights?
LED lights oftentimes exhibit invisible flicker - rapid fluctuations in brightness that occur many times per second. Because of its rapid speed, this "flicker" in an LED lamp may not be visible, but can have physiological and neurological effects on our bodies, such as eye strain, fatigue, headaches and difficulty in concentration.
Even "invisible" flicker is sometimes noticeable. You may have observe moving objects create a distinct "trail" (stroboscopic effect) or vertical streaking lines when taking photos. Both are signs of a flickering light source.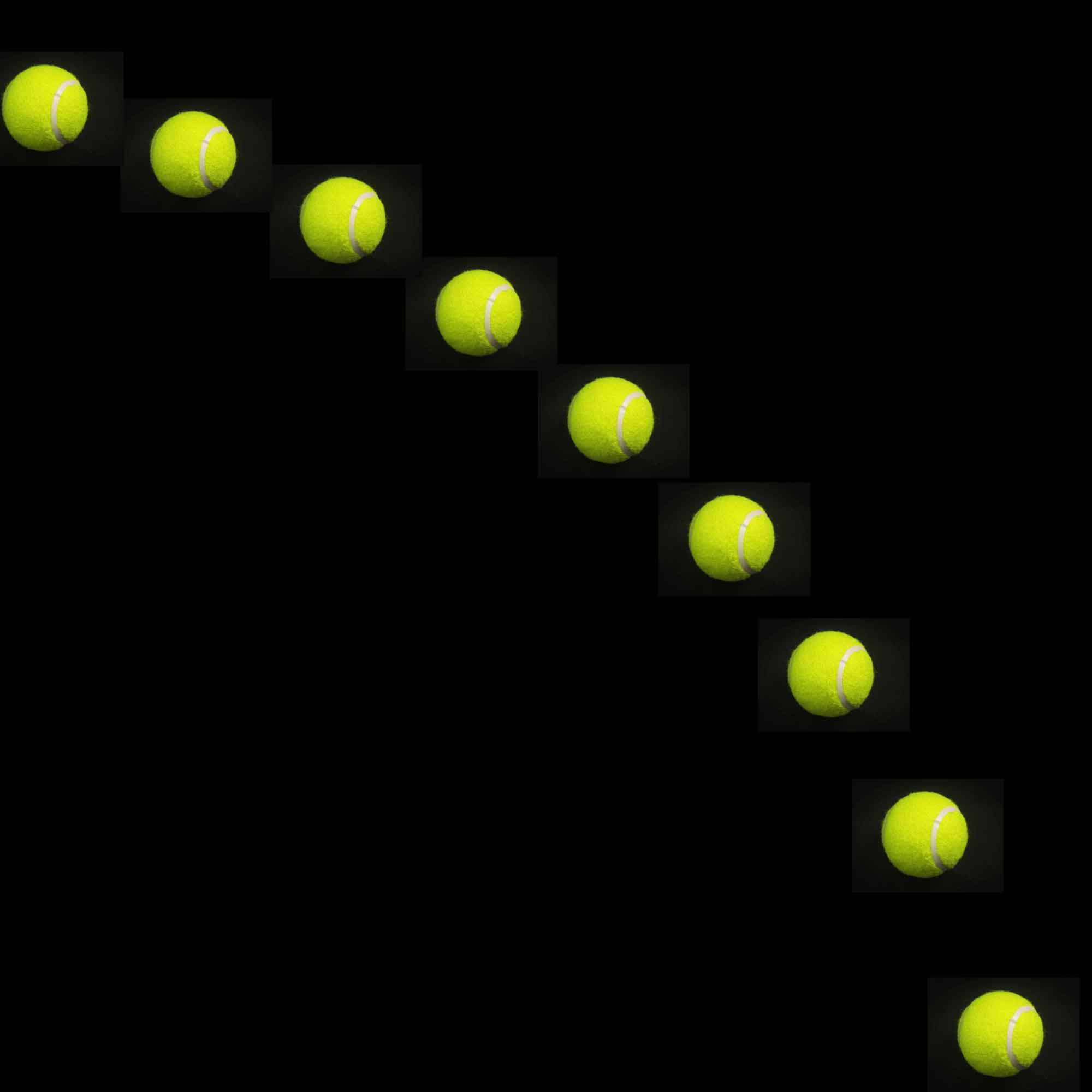 Measuring and Quantifying Flicker: Percent Flicker
A flickering light source will exhibit rapid fluctuations in its brightness, and it is possible to characterize the magnitude of the fluctuation using a measure called percent flicker.
Percent flicker is calculated by measuring the relative difference in brightness between the maximum and minimum brightness exhibited during a flicker cycle. A light source with 0% flicker means that its brightness does not flicker at all, while a 100% flicker value would indicate that it fluctuates between on and completely off.
Incandescent bulbs exhibit approximately 15% flicker, while some LED bulbs will exhibit more than 75% flicker. Virtually all LEDs that are color changing or PWM dimmable exhibit 100% flicker. All else equal, a light source with < 5% flicker is preferable to mitigate the negative effects of flicker.
Effect of Flicker Frequency
Not all light sources exhibit the same flicker frequency, and this can affect both the perceptibility as well as severity of the flicker effect.
Many LED bulbs will flicker at 100-120 Hz (2x line frequency), at which even 10% flicker can have detrimental effects. At higher frequencies, higher flicker percentages are acceptable. At higher frequencies of 1.25 kHz (1250 Hz) and higher, even sources that exhibit 100% flicker such as PWM dimming systems are acceptable and are not known to produce any detrimental effects.Source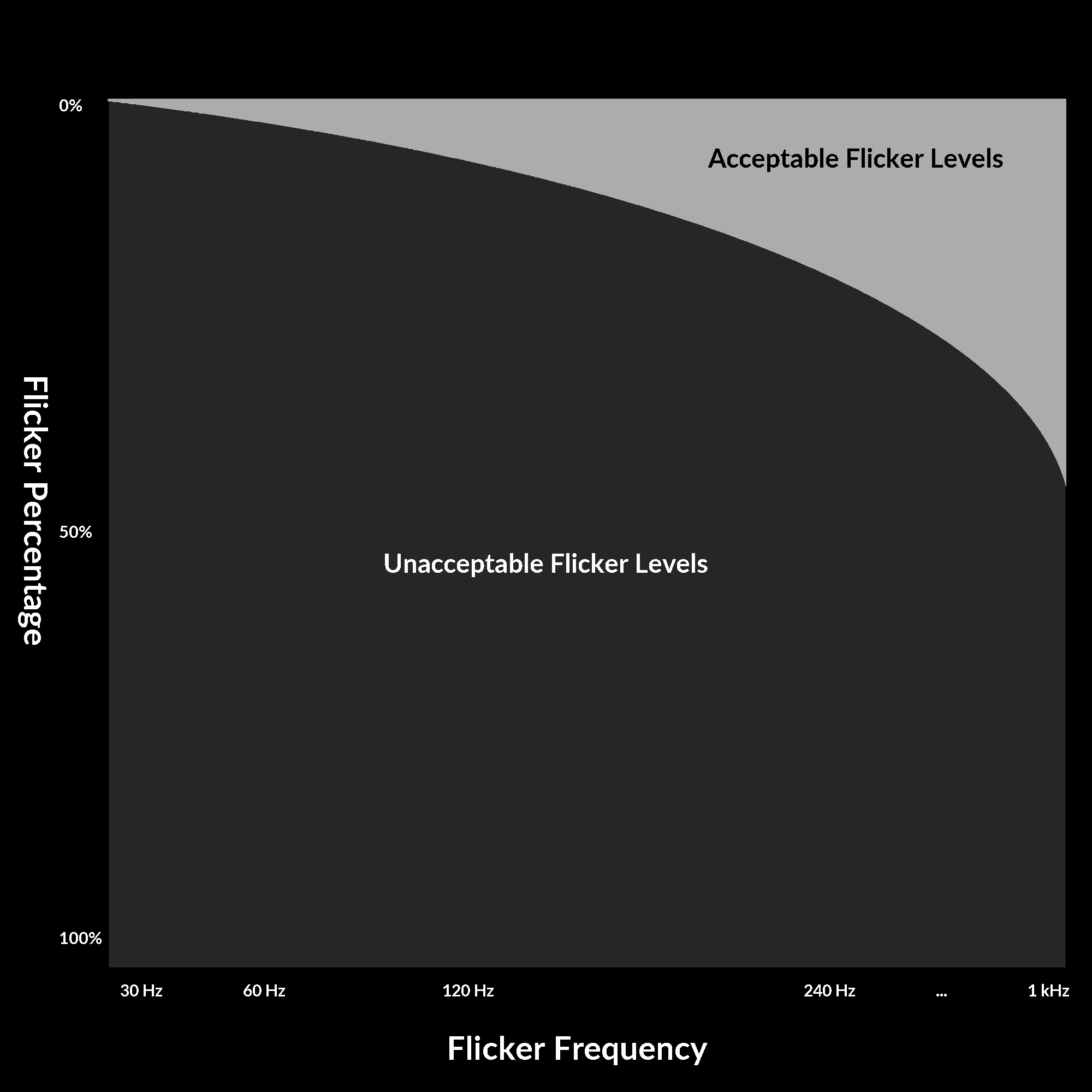 Want to learn more?
Visit our product support center to learn more about our products. Download spec sheets, test reports and reach out to us with any questions.
PRODUCT SUPPORT