How Can We Help?
Your search results are loading...
No results match your query. Please try a different search.
How to span a long distance in between LED strip sections
I'm installing the CENTRIC HOME™ LED strip lights in my kitchen, and I have a 10 ft distance I need to span, in between cabinet sections. I would prefer using the same power supply, because the total run length is still less than 16.4 ft. What is the best way to join these sections together?
We offer a 32-ft spool of low-voltage wire listed under PN 7098, which should be a good option for you. The wires will essentially act as a "jumper cable" to bridge the distance between the LED strip sections to carry power to the next LED strip section. The wires can either be soldered directly onto the LED strip ends, or be connected using solderless connector accessories such as PN 3070 in conjunction with twist-on wire connectors.
Below is a chart from our LayoutMaps™ diagram which should help visualize our recommendation.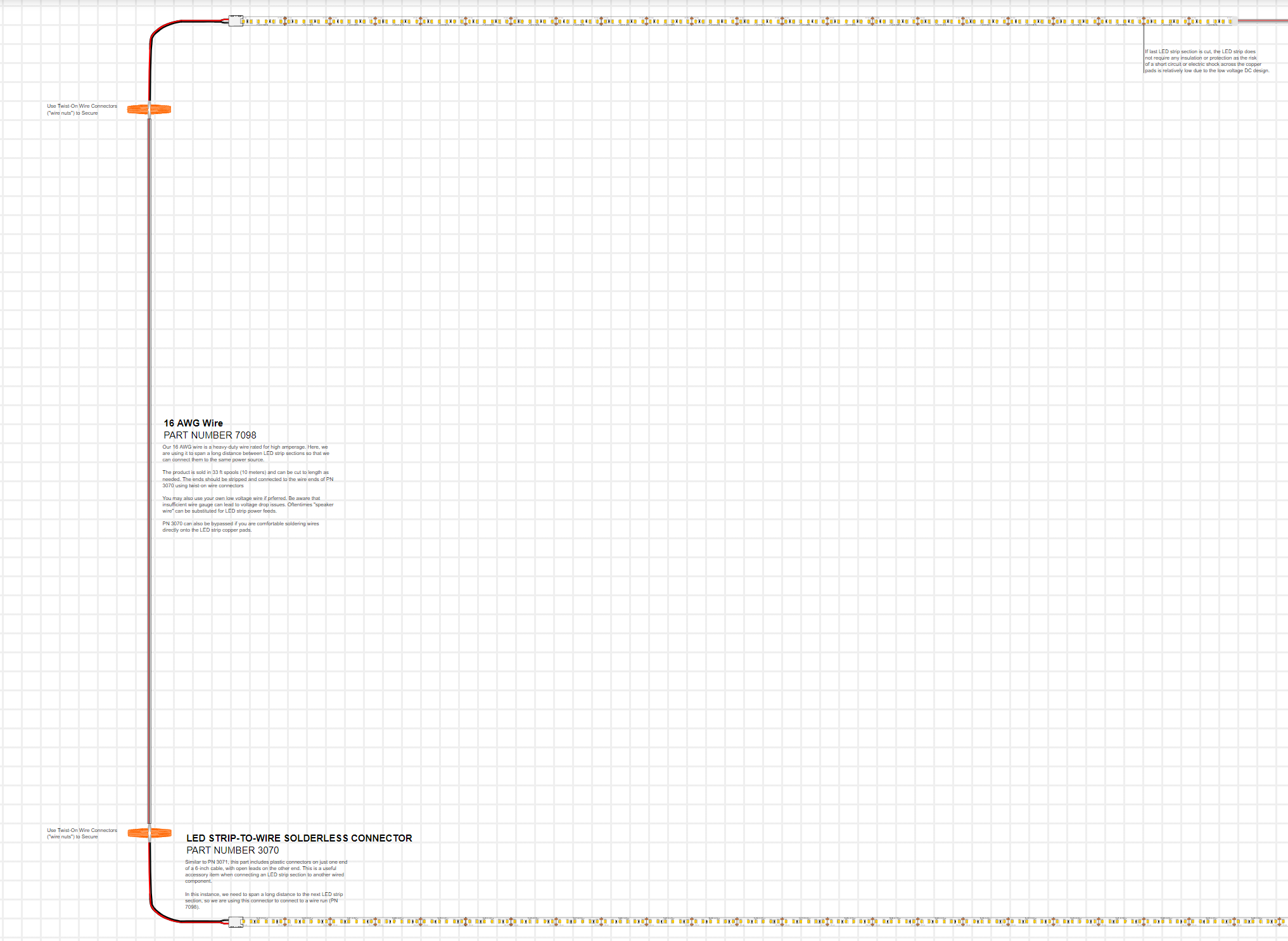 As you mention, as long as you keep the total LED strip run length below 16.4 ft, you will be able to stay within the maximum run length limits. The wire span length is not included in the max run length calculation.
Question posted under:
LED strip lights
Related Knowledge Base Questions