How Can We Help?
Your search results are loading...
No results match your query. Please try a different search.
Correct UV wavelength for mineral fluorescence
I would like to use your UV lights to illuminate bornite or peacock ore. I want them to have as much fluorescence as possible. What is the correct ultraviolet wavelength for this?
We would recommend our 365 nm wavelength for your project. Many of our customers have found that the 365 nm wavelength works very well to product fluorescence in a variety of minerals and gemstones.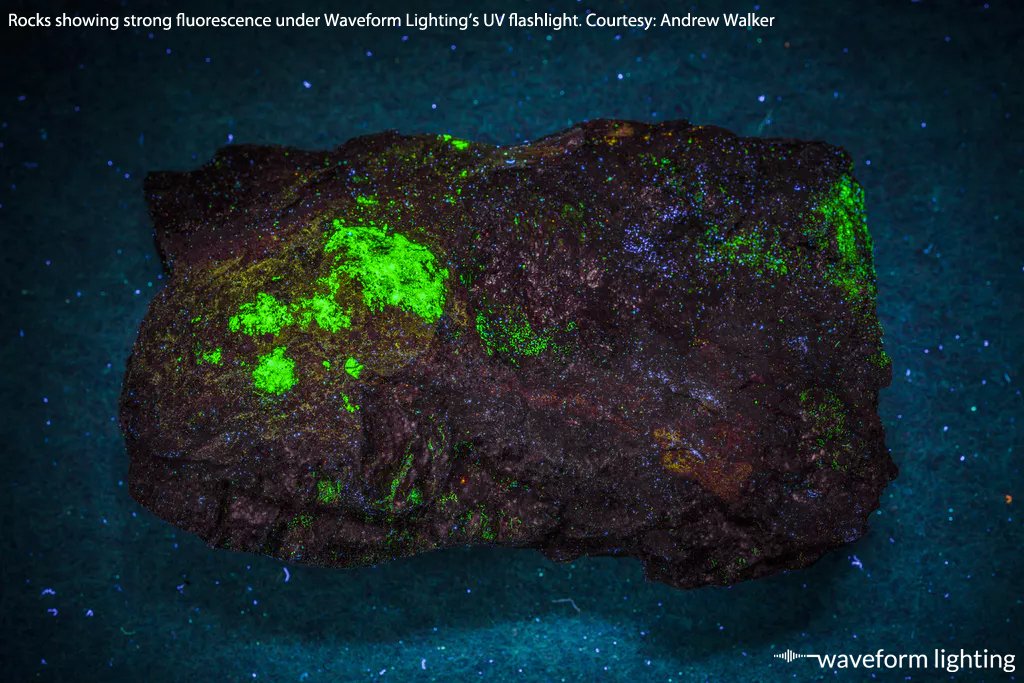 In general, shorter wavelength UV works best for brighter fluorescence. Longer wavelengths (400 nm and higher) tend to produce purple and violet light, reducing the strength of the fluorescence effect. As a result, 365 nm has been the most popular UV wavelength among our customers.
For more information comparing our two wavelength options (365 nm and 395 nm), please see our article here:
Question posted under:
Ultraviolet (fluorescence, blacklights)
Related Knowledge Base Questions