How Can We Help?
Your search results are loading...
No results match your query. Please try a different search.
UV Light Box for Cyanotype
I am not that familiar with LEDs and hope that you could check the following for me before I place the order - I want to build a UV lightbox for Cyanotype and similar processes, so the LED strip would be cut and arranged in a grid-type pattern on a flat surface. I believe the following is all I need: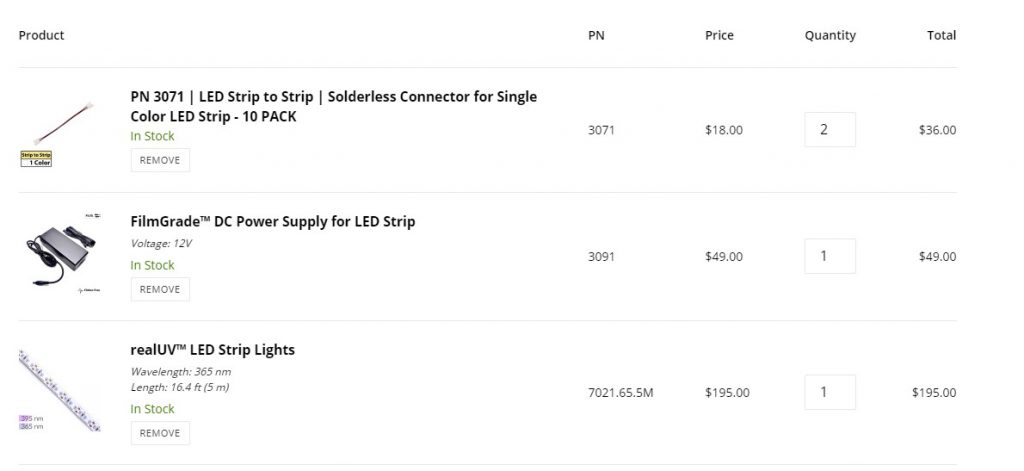 We've reviewed the cart contents, and have confirmed that the items you currently have selected should be sufficient to install in a grid layout.
Below is a layout map showing an example installation and the parts list, which lines up exactly with the configuration you have in mind.
https://www.waveformlighting.com/layoutmaps/7021_4C?px=-2093&py=-2098.5&pw=1186&ph=1197&s=0.1
Question posted under:
UV-A LED strip lights
Related Knowledge Base Questions