How Can We Help?
Your search results are loading...
No results match your query. Please try a different search.
What is the difference between a T8 fixture and a ballast?
In your search for T8 LED tube lights, you may come across a variety of terms that sound familiar, but you aren't quite sure you fully understand. With all of the concerns with respect to compatibility, you'll definitely want be sure you know what lighting manufacturers mean when they use terms like T8 fixture and T8 ballast.
What is a T8 fixture?
The term T8 fixture typically refers to the structure which houses T8 lamps (either fluorescent or LED). For most commercial and residential installations, T8 fixtures are mounted on or in the ceiling, with a plastic cover for aesthetics and improved light distribution.
Some industrial locations may have T8 fixtures which are hung or otherwise exposed, without a plastic cover.
Nonetheless, the term "T8 fixture" will almost always refer to the metallic housing for the lamps. Specifically, the term "T8" indicates that the fixture is designed for T8 lamps, which are a specific lamp size (1 inch diameter).
Below is a photo of a T8 fixture in a warehouse, shown with the T8 lamps removed.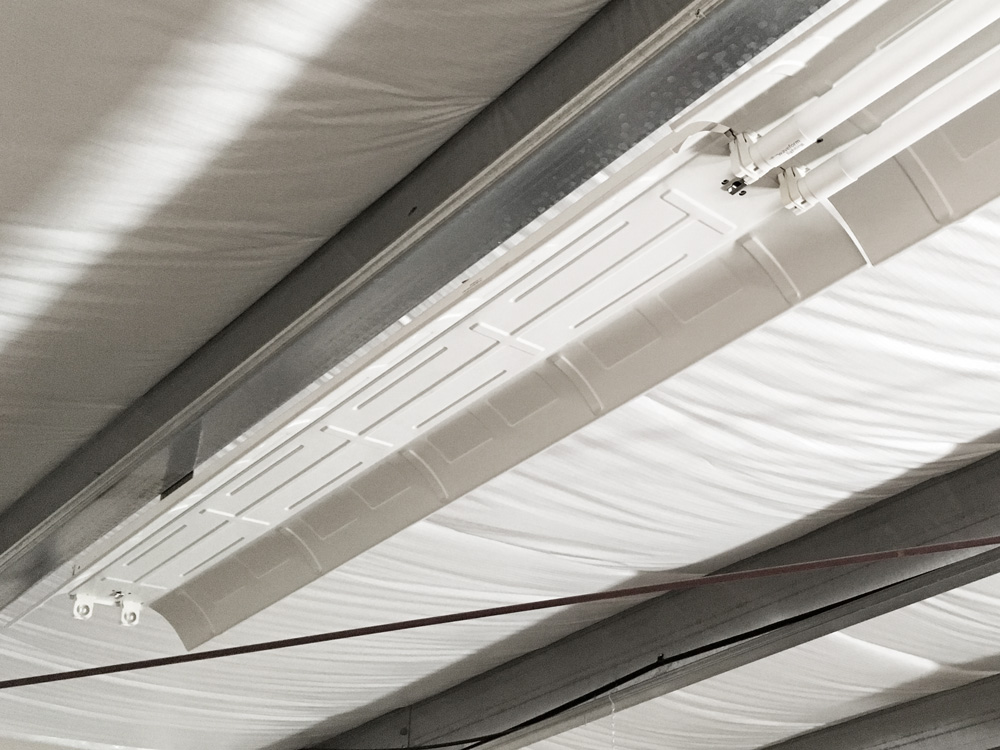 What is a T8 ballast?
A T8 ballast is an electronic device that is mounted inside of the T8 fixture. It is not the same as the fixture itself, and is a component within the fixture's wiring system. Generally, it can only be accessed and identified upon removing the fixture cover.
T8 ballasts are necessary for the safe and reliable operation of T8 fluorescent lamps. They may, or may not be necessary for T8 LED lamps. Some LED lamps are designed to be backwards compatible with fluorescent T8 ballasts, while others are not at all compatible with T8 fluorescent ballasts, and the ballast must be removed.
For ballast-compatible LED T8 lamps, you will likely need to check for compatibility of the fluorescent T8 ballast with the T8 LED lamp.
Below is a photo showing the same T8 fixture as above, with the reflector cover removed. Upon removal, the T8 ballast can be seen, allowing for further rewiring work or inspection of the ballast manufacturer and model number.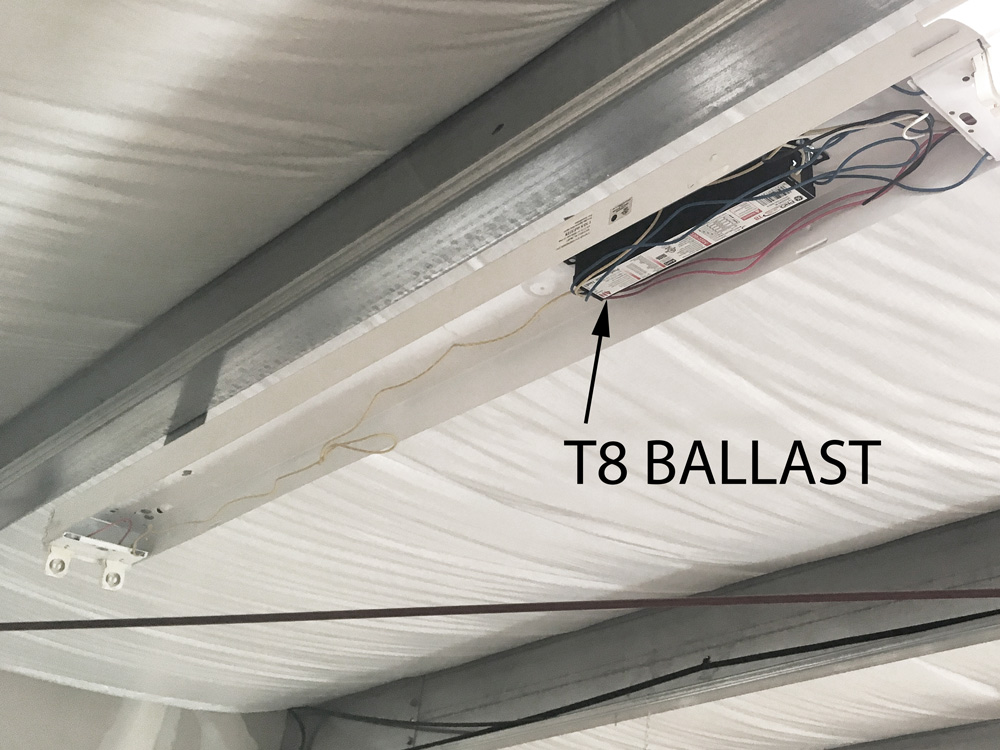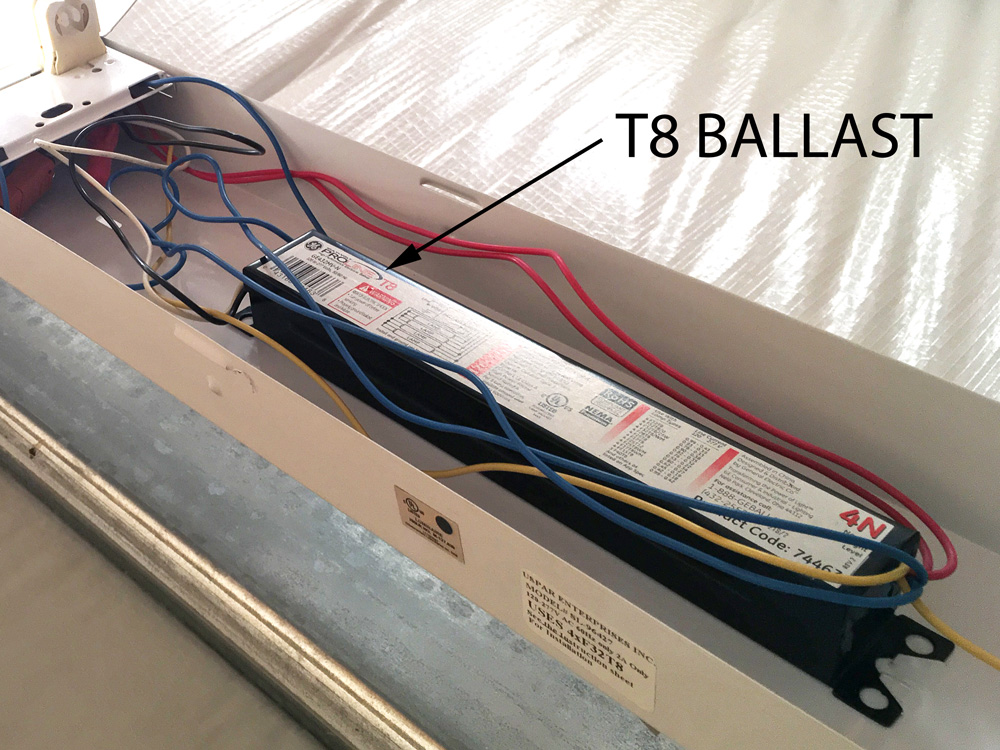 Bottom Line: T8 Fixture vs Ballast
As shown in the photos above, you will see that T8 fixtures and ballasts refer to different concepts. T8 fixtures will almost always contain T8 ballasts, and they can only be identified upon removal of the fixture cover.
Question posted under:
LED tube lights (LED T8 bulbs & lamps)
LED-ready T8 Fixtures
Related Knowledge Base Questions